From search engines to automated cars, AI is changing the very fabric of our lives – making artists everywhere question the future of their creative industries. How will AI impact the music space? Well, we don't have to wonder any longer, because the future is already here.
Artists worldwide are using a new tool designed to help musicians overcome writer's block and spark new ideas. Powered by AI, LyricStudio just reached a huge milestone surpassing one million songs created on the platform. What's more, the product didn't even exist two years ago.
Enter the makers of LyricStudio: WaveAI, founded by world renowned AI experts and musicians. The founders, Maya Ackerman, David Loker, and Chris Cassion, turned the struggles of the pandemic into an industry transforming tool that helps artists expand their creativity in unprecedented ways. Their mission is powered by an overwhelming desire to help artists to express themselves, and bringing AI to music in a way that profoundly elevates human creativity, rather than replacing artists.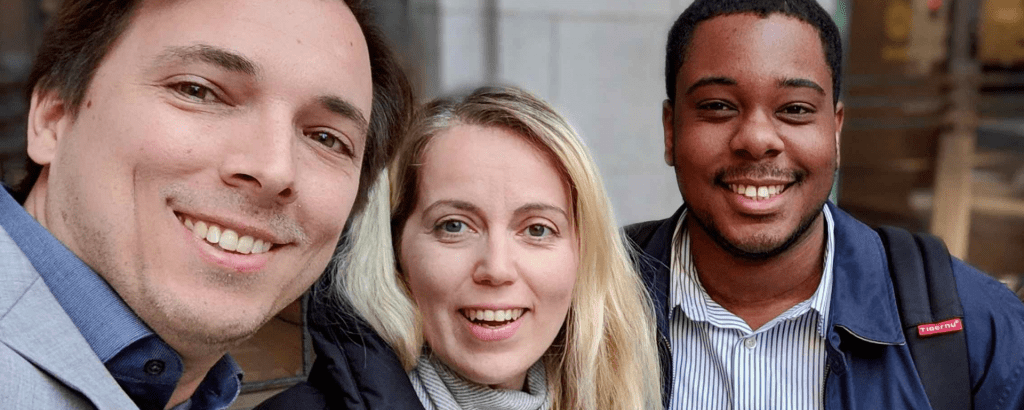 WaveAI CEO, Maya Ackerman, explains:
"Even in the early days, we knew that our AI was the next phase of evolution in human creative expression. For me, it has always ultimately been about the mission. It is difficult to express the depth of satisfaction I get from hearing how our product transforms the creative flow for so many songwriters. Artists have shared that it enables them to win songwriting competitions, helps them enter new genres, increases writing productivity, and, in many cases, makes songwriting possible when it was previously a dream."
With a user base of hundreds of thousands artists, LyricStudio continues to be a silent collaborator for musicians of all genres, from rap and pop to country and gospel. With its simple UI and powerful, proprietary AI engine, LyricStudio supports the creative process for beginners and professionals alike.
Zell – an avid user of the LyricStudio platform, is a prime example. The certified platinum producer and songwriter kicked off his career posting audio engineering tutorials and tips on Youtube. In 2021, he released his debut single "Blow Up," which was made with LyricStudio. It has since surpassed 400,000 streams on Spotify and 100,000 views on Youtube.
"I really didn't know if I wanted to keep writing music before I found LyricStudio, because it was so much harder for me to write lyrics at the time. It was discouraging. With LyricStudio, I feel like my songwriting has drastically improved. It's been the closest thing to having someone right there in the studio with me helping me brainstorm ideas and write.
I've been using it for over a year now, and I have so many songs I haven't even released yet because I'm at the point where I have so many options. LyricStudio has helped me become the songwriter I've always wanted to be." – Zell
When signing up for a new account, users have the option to try LyricStudio free for a limited time. The series of steps during the sign-up process personalizes a musician's experience from the day they begin using LyricStudio, and the AI only gets smarter from there the more they write. Unlike a human songwriting collaborator, LyricStudio never runs out of ideas and has no ego in the studio. Not to mention it's 100% royalty free!
Are you a beginner or pro songwriter? Take your songwriting to new heights and try LyricStudio today.